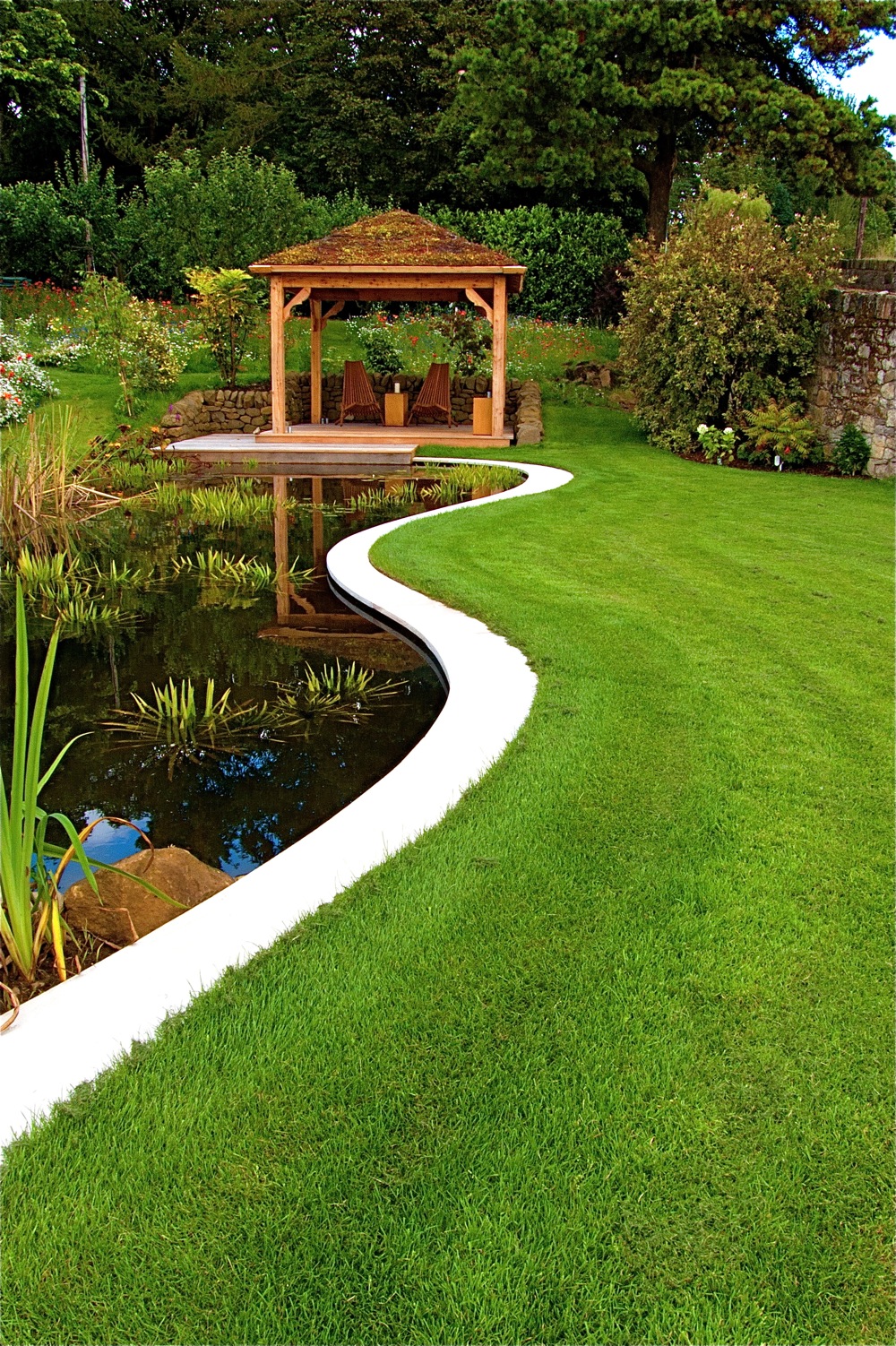 03 Sep

BALI Award 2012 – featured in Pro Landscaper

Pro Landscaper Magazine – February 2013 issue.

In 2012, Carolyn Grohmann of Secret Gardens and Water Gems (Alba) Ltd were awarded the BALI National Landscape Award.

Designed by Carolyn and constructed by Water Gems, this Fife garden featured a pond with timber arbour in which to sit and enjoy the views. The arbour consisted of split level decks (one of which overhung the pond), a cedar walkway and a sedum roof. In the garden were planted borders, wildflower meadows, new lawns and even a sunken trampoline.

'… a stunning space in which to relax and enjoy the beautiful pond'

The client wanted a high quality, environmentally conscious garden using natural locally sourced materials. As much waste as possible was recycled on site. Subsoil excavated for the pond was used in areas for planting wildflowers, and the topsoil solved problems of 'levels' which had been an issue for the garden since the house was built some 15 years earlier. Even the tarmac and 600mm of hardcore below it was recycled by a local farmer who used it as a base for his pathways. Other recycled materials included using leftover sandstone setts, EPDM pond liner (which is made of part-recycled materials) and reshredded mushroom compost.

Logistics were a big consideration for this project. The existing telephone cable ran only 200mm below the site of the new pond and this had to be moved without any interruption to the service for the client. Existing power supplies had to be located and made safe as the team worked closely with a local electrician to install lights and reconnect the hot tub. A suitable edging for the wavy pond edging also required careful consideration and perfectly cut sandstone was chosen which the client found delightful.

This is a garden that highlights how a close working relationship between designer and landscaper allows for a necessary flexibility to accommodate any unforeseen site issues and create a stunningly beautiful garden that works on both practical and aesthetic levels. And as a result… the clients were over the moon!