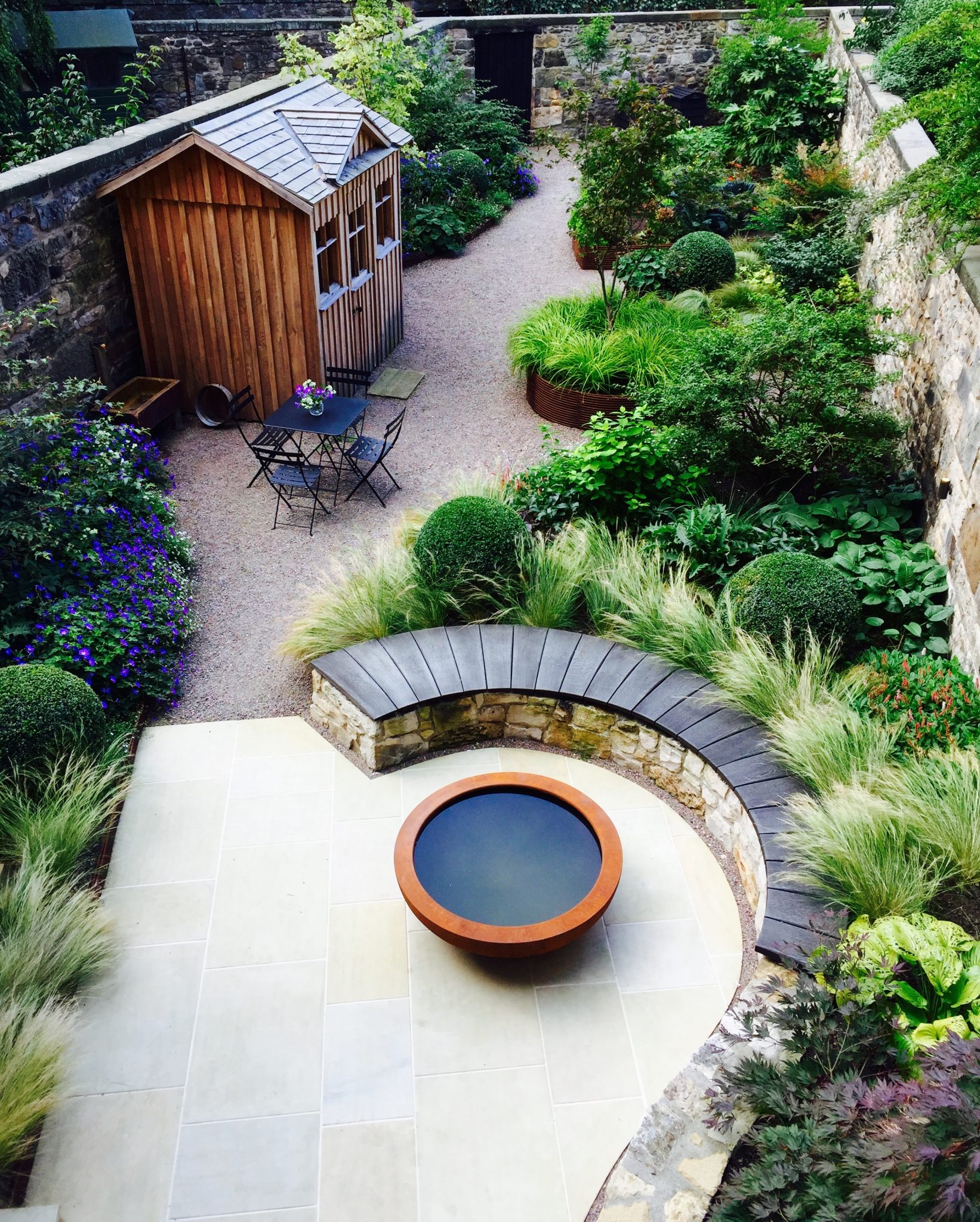 21 Mar

New Town Garden Wins Major Award

Scottish Gardener Issue 4 Spring 2015

New Town Garden Wins Major Award

Tucked away behind a townhouse in New Town Edinburgh we find an award winning garden designed by Carolyn Grohmann and constructed by Water Gems. The British Association of Landscape Industries honoured this garden with one of its' highest awards, the BALI Principle Award.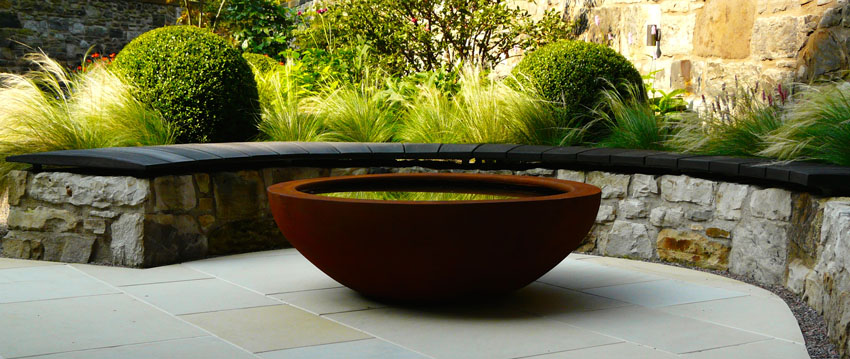 Judges for the award are reported as saying 'the inspired choice of materials ensures that the scheme blends beautifully with the stone of the surrounding buildings' and they describe the garden as 'intriguing'.
Trees rise from pockets in the pathways made of Cedec, which is made from granite and quartzite that creates a firm but porous surface. Raised beds made from woven rebar were bespoke creations created insitu, the shed was built to vernacular design using locally sourced larch, and the oak bench was designed to match the gardens solid garden gate.
Stone from recent renovations to the house were used to repair the gardens walls and lighting was also added. The result is a garden which Carolyn describes as being contemporary but not out of place in its traditional surrounding, where there is something to be enjoyed all year round.